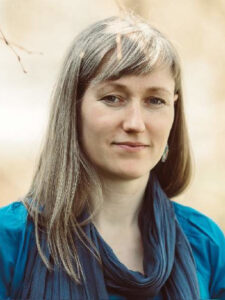 Researcher at Latvia University of Life Sciences and Technologies. In 2017 was awarded a PhD in ecology from Utah State University. Research interests include element and matter cycling in soil, the effect of climate, vegetation and humans on soil development, and the effect of soil management on water quality.
As a board member Antra aims to continue the association's involvement in science policy development in Latvia with the goal to increase openness, academic integrity and international competitiveness of Latvia's science environment.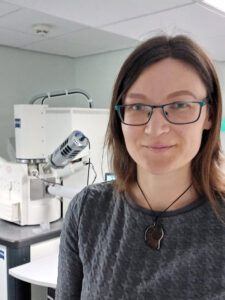 Microanalyst at the University of Glasgow, manages an electron microscopy facility "GEMS". In 2017 she obtained her PhD degree in geosciences from the Macquarie University in Australia, which was followed by 3 years of postdocs in the UK and Germany. Research interests: tectonic processes and chemical reactions in the Earth crust, electron microscopy.
As a board member, Liene intends to focus on the skills development and community building of the Early Career Scientists in Latvia. She also takes part in the association's politics work group at initiatives that aim to create a more open, inclusive, and internationally competitive academic system in Latvia.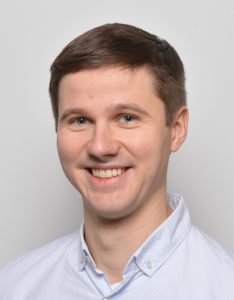 Has completed his MSc studies at the Faculty of Chemistry, University of Latvia, and in 2018 received his PhD in natural sciences from Goethe University, Frankfurt am Main, Germany. Research interests: light in chemical processes and energy production.
As a member of the Board, he would like to strengthen the diaspora's cooperation with Latvian institutions, participate in the development of Latvian science policy, and improve communication between scientists and the public.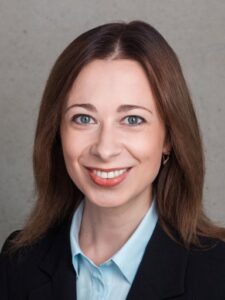 Tatjana is a Lecturer and researcher at the University of Latvia with over 10 years of experience in science communication. She studies how the human visual system responds to augmented reality technologies, which is important in promoting responsible and vision-friendly technology use.
As a member of the LJZA board, she aims to foster a supportive, open and inclusive scientific community where everyone can fully realize their potential.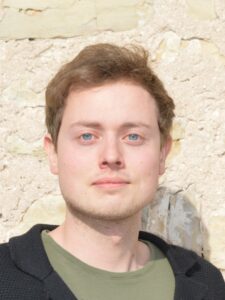 A graduate of engineering science and robotics from the Technical University of Munich, Oskars is a doctoral student at the Faculty of Computer Science at the University of Latvia, and performs research at the Institute of Electronics and Computer Science (EDI). His research interests include autonomous articulated robots and the implementation of complex interactions between robots and their environment.
In the LJZA board, Oskars is interested in creatively stimulating good science communication between science representatives, schools and society, as well as working on the use of advanced technologies and scientific approaches to promote fact-based decision-making in both Latvian everyday life and legislation.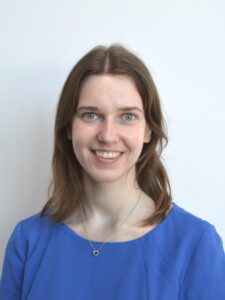 Raimonda Soloha is a doctoral student in the Natural Sciences doctoral study program at the University of Latvia. In 2018, Raimonda obtained a Master's Degree in Environmental Science from Riga Technical University. Then, she received a scholarship from the German Environmental Foundation for research at the Circular Economy division of the Wuppertal Institute (Germany). In her doctoral research, Raimonda works on systemic and data-driven solutions for preventing and reducing food waste.
As a member of the LJZA board, Raimonda will continue her work in the implementation of activities that help to accomplish goals and tasks, as well as participate in the preparation of informative materials. A special priority for Raimonda is to get involved in solving the challenges of future and current doctoral students and young researchers.